Landing pages are potent tools to convert readers into converted students. By designing your SEO-optimized landing page, we are creating a compelling and high-converting landing page that also ranks well in Chinese search engines.
We can design a comprehensive localized website or integration-friendly single-page microsite. Many institutions make the common mistake of assuming that localization ends at translation. Translation is important, but by no means enough to appeal to the Chinese market- cultural context must be a factor. Desktop websites in China are very different, and Chinese users are used to seeing a busy looking website with a lot of links, text and images- which convey a sense of value to the end-user. This is just one example of
the cultural gap between Chinese students and U.S. institutions. We have the ability and expertise to design a perfectly localized website that is relevant and will appeal to the Chinese education market.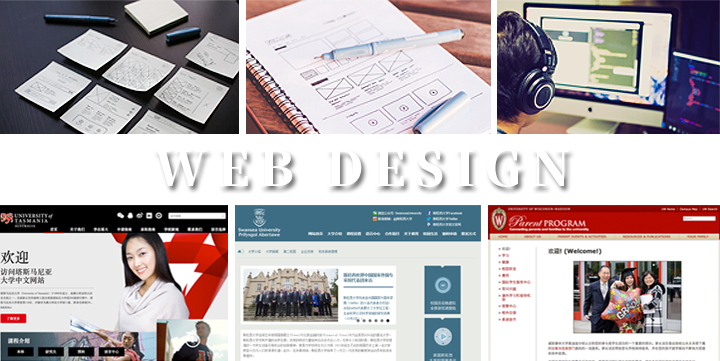 We also offer high quality and affordable full color brochure printing services, flat page, 2-panel, 3-panel or 4-panel brochures, And all sizes of folds and flyers. We also offer all sizes and style of pull up advertising banners, table-cloths etc. We truly are a one-stop service including translation-design-printing–delivery-setup-and support.