Wechat: The Best Communication Software
As the #1 social media, messaging, and payment app in China, WeChat is the most widely utilized platform in China for messaging e-friends, shopping online, and you guessed it, researching higher education. With over one billion monthly active users, WeChat has also become a major marketing channel in China. As of 2019, there were 650,000 official accounts and individual users. Through our WeChat service, you can make your institution visible to Chinese students and have access to an official WeChat account, which we will help manage and maintain.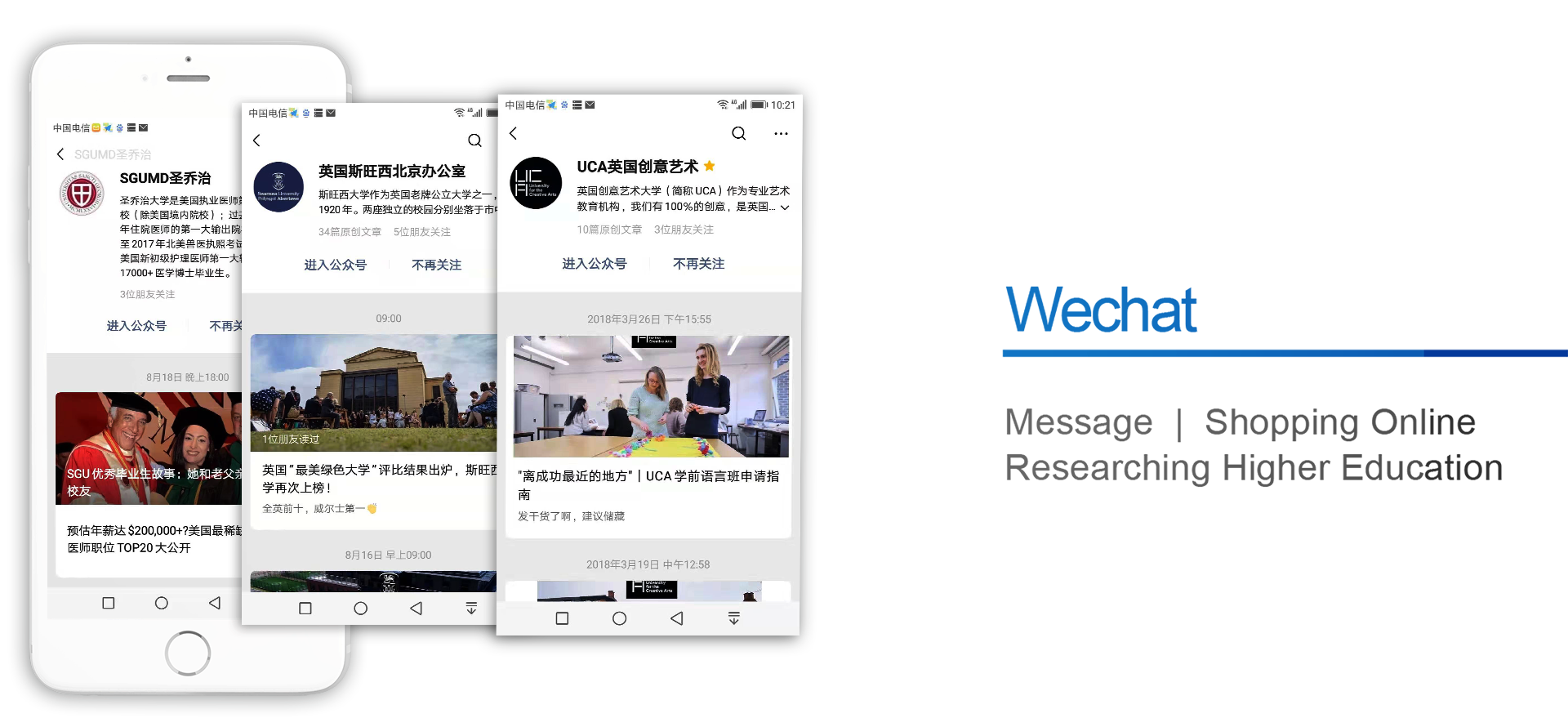 Why our services are necessary
Registering an official account is a convoluted process, especially for non-Chinese users. This is because WeChat operates in two parallel entities-WeChat International and WeChat China. What's more, an official account registered by an entity outside of China would not be visible to users registered on the WeChat China platform- meaning in order to register and create an official account that is functional and visible inside China, you will need to register it under a Chinese National ID and this will become the sole owner and authority of the account. Our status as a registered 3rd party allows us to bypass the rule and deliver access to the users on WeChat China platform.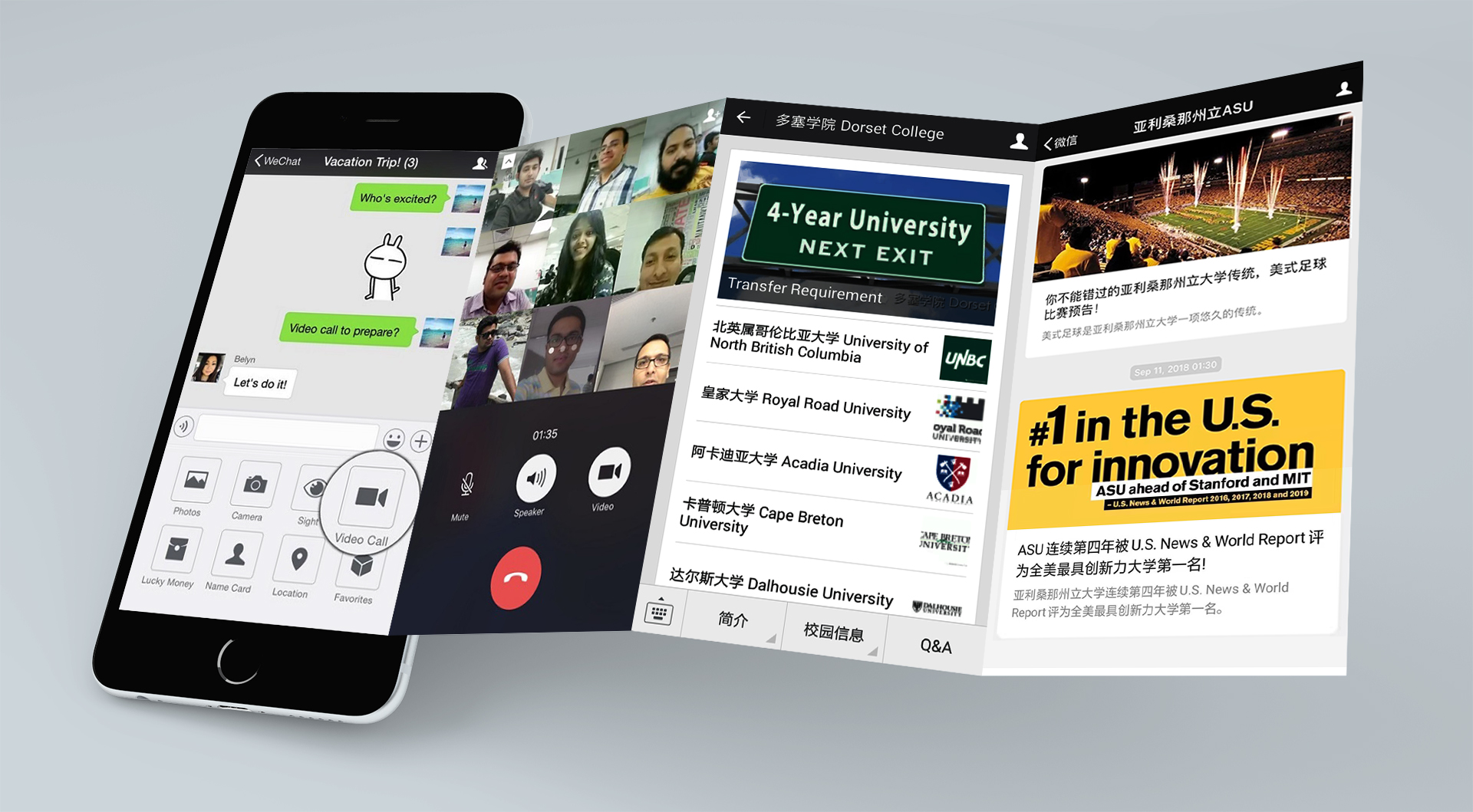 Weibo: China's Microblogging website
Launched by Sina Corporation on August 14th, 2009, Sina Weibo is one of the largest social media and blogging platforms in China, and currently boasts more than 400 million users. A unique and useful feature of Weibo is that trending topics are made visible on every user's feed, no matter what accounts they follow, which makes mass marketing very effective.
Weibo is a content-driven, hybrid platform, and can be thought of as a mix between Twitter and Instagram, where short blurbs, short videos, pictures, and temporary "stories" are the most popular content format. Twitter is banned in China, as is Facebook, and Chinese authorities are known to patrol Sina Weibo.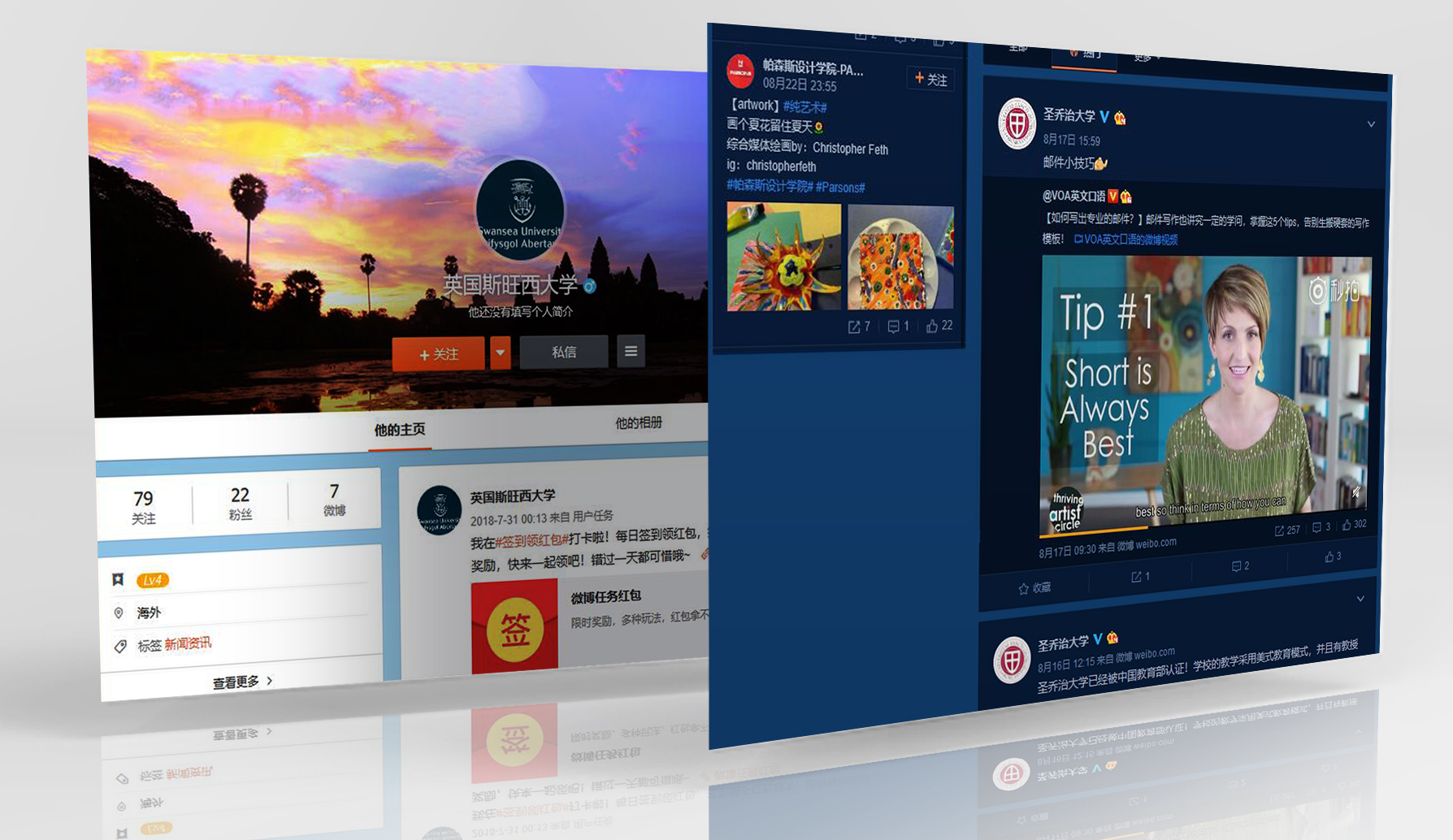 What we can provide for your institution:
• Initial setup of Chinese profile complete with a short introduction and customized "Customer Service" interface allowing engagement with students
• Regular content posting with creative images and videos to captivate the audience
• Regular and precisely targeted marketing to increase brand awareness
• Bi-annual giveaways to further engage existing followers and generate new followers
• Creative content marketing to boost account popularity and traffic.
Our event management service can be tailored to your requirements. We work behind the scenes, and also help you set up stands, onsite registration services, and even staff your check-in desk. We'll also produce all documentation for trade shows including location, stand details, demo information, audience attendance, and key corporate messaging.
    Create Your Mini Program On Wechat
WeChat mini-programs are "sub-applications" within the WeChat ecosystem. They give access to advanced features like e-commerce, task management, coupons etc., in a user-friendly interface that's simple for the average end-user.
How Popular are WeChat Mini Programs?
With more than 1 million mini programs on the market covering 200 categories and more than 200 million daily users, mini programs have become the way to do almost everything in China. From ordering food to networking, mini programs cover a wide range of services and needs for hundreds of millions of WeChat users every day.
By the beginning of 2019 a survey conducted by Tencent based on data gathered from 8000 WeChat users offered some interesting insights about the bright future of Mini Programs.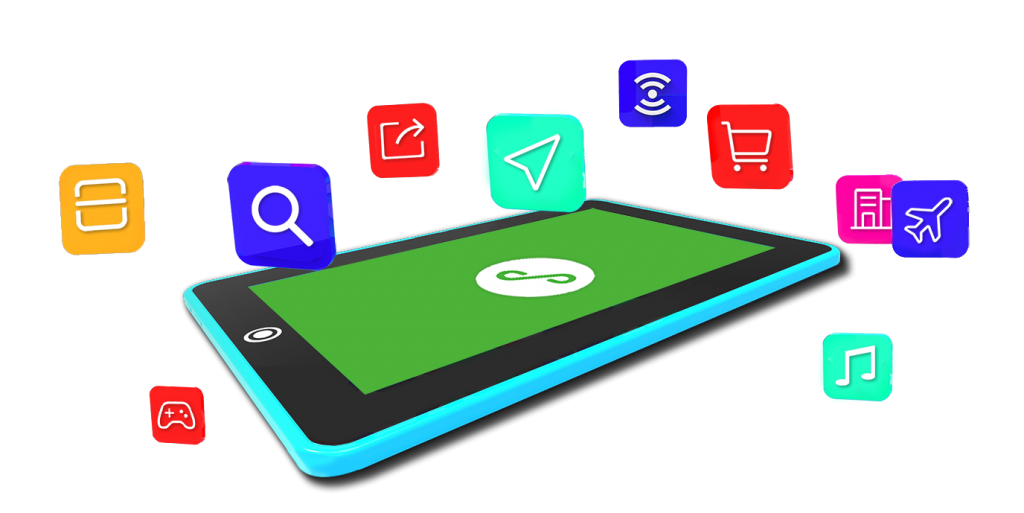 What Are The Advantages Of Mini Programs?
Mini Programs are not resource-intensive as they are housed on a cloud network,so there is no need to download them to your phone. You can access them anywhere, anytime, and if you no longer need or want one of your Mini Programs, you can easily delete it from your WeChat or replace with an updated version. It's extremely user-friendly and is an excellent promotional tool for road-warriors in China.
    Wechat Pay
When Chinese shoppers buy goods overseas, they can pay in CNY via WeChat Pay. The local currency will be converted into CNY based on a real-time exchange rate. No more stressing out about currency conversion!
In-App Web-based Payment
Vendors and merchants can push product messages to their followers via an official account. With WeChat Pay enabled, their followers can purchase products on the shopping page.This feature can be used by university partners for things like application fee payment, deposit payments, and so on. Having this ability alone has shown to increase conversion and payments by a significant percentage.
With an official account, you can integrate WeChat Pay SDK into your institutional WeChat account. When users make payment in other apps, WeChat will be authorized to process the payment on their behalf allowing for a seamless experience for students and parents to make payments.